Face Recognition Matlab Final Year Project gives an insight into how to take an innovative project using the concept of face recognition, which can enhance the academic grades of students. We are working in this domain for the past ten years with 100+ employees, which have made us so much experienced that we can suggest you the finest concepts with high research value and scope. Students feel highly motivated with our guidance due to our all-round support according to their field of interest. Face Recognition Matlab Final Year Project is an interesting domain due to its real-time applications and external hardware support. We support both hardware and software-based applications on face recognition for students from various disciplines.
Face Recognition Matlab has become a popular area of research due to its application in the field of Computer vision, Image analysis, and understanding. Matlab is one of the best platforms preferred by developers for the implementation of face recognition applications due to its inbuilt functionalities and toolbox support. To take up a face recognition project final year students must be aware of the datasets and databases used for it.
Let's Have A Glance Over The Face Databases, We Prefer For Our Students
Yale face database and database B
Multi-PIE and also PIE database
Surveillance Cameras face database
Face in Action video database
ORL database of faces
MIT CBCL face recognition database
NLPR face database
M2VTS Multimodal and also extended M2VTS database
AR face database
Cas-Peal face database
Valid Database
UCD Color face Image database
VidTIMIT database
LFWcrop database
3D_RMA database
FRAV2D database and also FRAV3D database
Plastic surgery face database
PUT face database
Mobile biometry face and also speech database
UMB database(3D occluded faces)
MORHP Database
Infrared and also Natural visible facial Expression database
VMU dataset
3D Mask attack database
SiblingsDB database
Face Scrub
And also many more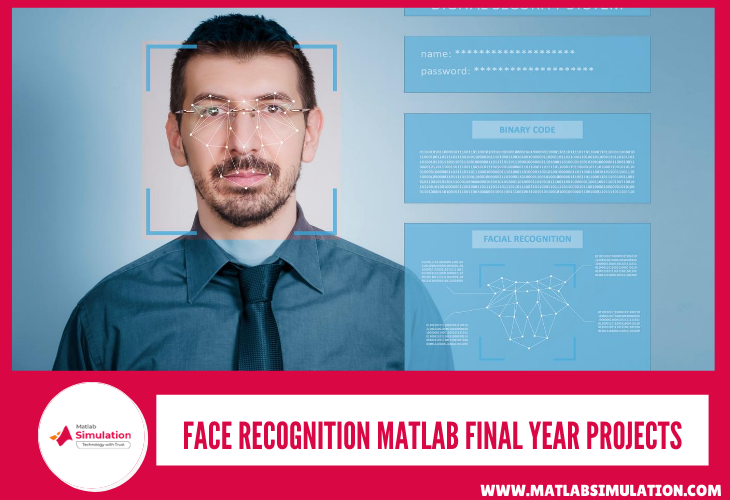 There are plenty of databases using which we can support you with the best datasets. Datasets play a significant role as it is a decisive factor for an effective result. Many students approach dataset support as we have separate laboratories maintaining both 2D and 3D face datasets.
Now, Let's Have A Glance Over Few Research Areas, Which Came Into Limelight In The Recent Years
Recognition of Outdoor facial and also non frontal facial images
Evaluating the effect of demographic factors on performance
Understanding the concept which reflects also that Males are easier to recognize than females
Enhancing performance using statistical methods
Analysis of covariate performance using algorithms
Integration of recognition performance with morphable models
Analyzing the identification performance on large galleries of dataset
Face recognition at low false accept and also alarm rates
These are few concepts with high research scope. Like these, we can enumerate 1000+ topics for our students due to our experience and expertise. Our experts have the habit of continuous updation, which makes them come out with innovative concepts and ideas to fulfill student requisite. Students who want to raise their profile with our guidance and support can approach us by just clicking their mail.