Online Matlab Simulation gives you complete support for Matlab based simulation projects, assignments, straightforward programs, and lab cycles. In this fast-growing world, where we share everything online, why can't we share valuable information online? Today technology development has touched its peak, Mobile internet, and apps, making us learn everything through mobile. We have started our service for students to aid in online tutoring and guidance. We can help you with every concept of through online Matlab simulation with the help of our experts. Send your requirement to us; we will be back to you with our online service.
Online Matlab Simulation
Our Online Matlab Simulation– the best way to share our valuable information with you. Our online service has started with a goal to serve students from all over the world. We have served students from 120+ countries through our online service and guidance. We have provided 5000+ projects and assignments on Matlab simulation to many students and got positive feedback and appreciation. You can now get your assignments, projects, thesis, and also paper publication support on Matlab simulation online.
Matlab Simulation
Generally, Matlab simulation is one of the best ways to experiment with real-time scenarios in an inexpensive and safe manner. Two major simulations used in Matlab is Physical simulation and also numerical simulation. Physical simulation is used to model the physical prototype of real systems. Numerical simulation is used for Mathematical modeling. Generally, if we need to perform Simulation in Matlab, Simulink provides the environment for simulation and modeling.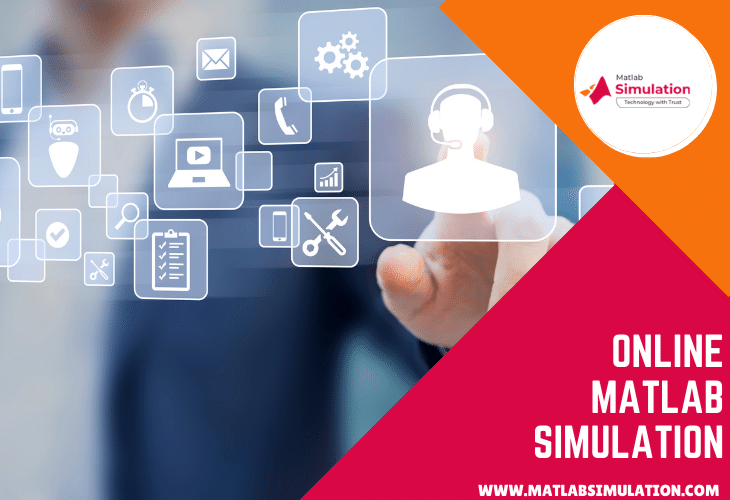 Let's Have A Glance Over The Features Of Simulink
Support for graphical editor, block libraries and also act as solver for modeling and also simulation of dynamic systems
Simulink blocks used for simulation are Sine wave, Integrator, bus creator, also scope
Provides built-in support for testing, prototyping and hardware interfacing with Arduino, Raspberry Pi and also LEGO MINDSTORMS NXT
Controls and simulates real time systems and also applications
Simulink real time for HIL simulation, DSP and vision prototyping and also rapid control prototyping
And so on
Major Research Area Support For Matlab Simulation (Simulink)
Artificial Neural networks
Power systems
Digital signal processing
Image processing
Artificial Intelligence
Biomedical engineering
Audio and video processing
Geosciences and remote sensing
And so on
Matlab Simulation Applications
Electric vehicle control applications
Pulse- echo ultrasound system
Continuous monitoring of Power quality disturbances
Analysis and also Realization of Solar PV system
Photovoltaic power conversion system
Speed governing control systems
Generation units also in excitation control systems
And so on
Steps To Perform Matlab Simulation
Learn to run a Matlab simulation using the following steps. If you need guidance for running procedure, we are ready to support you through our online guidance (team viewer).
Open the Simulink Editor and also open new model in it
Open the Simulink library browser
Browse and also search for the specific blocks you need
Add the selected block to your model
Perform operations like move and also resizing the blocks
Provide block connections
Draw signal lines or branched signal lines between the blocks
Define the configuration parameter and also run the simulation
And so on
We have provided an overview of Matlab simulation areas and applications, which can be used by students and scholars to choose their required area and application for their projects and assignments. We are ready to guide you on Matlab simulation projects, assignments, thesis, publications, and lab cycles through our online service. You can clear all your doubts and queries through our online tutoring and guidance.
GET YOUR NEED FROM YOUR PLACE…BY JUST PLACING YOUR NEED IN YOUR MAIL…