Matlab Projects for EEE delivers the original and seamless projects for all students worldwide. Our all-inclusive projects often catch gratitude from all of our clients. We have a radical way for their project ends. In that way, they ride on our guidance cab to reach the destination fast.Learn more in detail with detailed documentation of matlab projects for EEE with source code from our experts. In fact, our one and only aim are to offer a fruitful career for our students regardless of their status. That's why we tend to spread amazing projects within a feasible cost.
What Are The Best Parts Of EEE Projects?
Proper and original code
Perfect outcome and results
Algorithms highlights in code
Apt tools are used
Support dynamic inputs
Better comparisons and analysis
10 Core Components of Matlab Projects for EEE
Three phase machines
Electric drives
Flexible AC transmission systems
Renewable energy system
Connection components like neural ports, multiplexer
Asynchronous and also synchronous machine
Transformer, RLC branches and also loads
Converters, rectifiers and also diodes
Line and phase voltage sensor
Single phase switches and also circuit breakers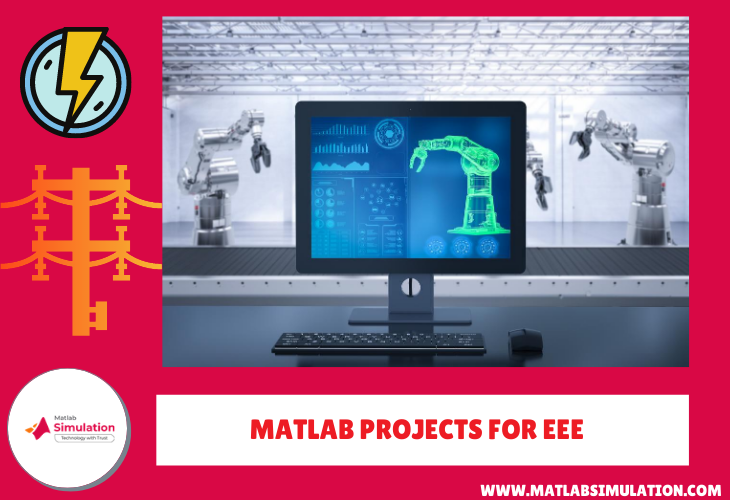 We craft your project as epic by using apt electrical components. Once you join us, you will feel to have us for the entire research journey. For your convenience, we teach the Matlab Projects for EEE in an easy manner. Hence, you can pluck the entire idea on Matlab within your deadlock.
Know The Trending Concepts
Electrical Field
Circuit design and also simulation
Power flow analysis
Power demand management
Electrical system planning
Fault diagnosis in power lines
And also many more
Automation Field
Nano robot control
Navigation and also path planning
Smart industry automation
Precision and also automatic agriculture
Adaptive control systems
And also many more
Energy Systems Field
Advance and hybrid energy sources
Real-time renewable energy systems
Energy conversion and also conservation
Plasma and also fuel cell technology
Distributed generation and transmission
And so on
Internet Of Things Field
Smart sensors for AMI systems
Grid to vehicle communication
Islanding detection and also mitigation
Infrastructure-based NAN, HAN design
Cyber security for outage management
And also more
Know The Trending Algorithms
Optimization Algorithms
Spotted hyena optimization
Emperor penguin algorithm
Black-widow optimization
Hydrological cycle
Lion pride optimizer
And so on
Deep Learning Algorithms
Hopfield neural network
Generative adversarial network
Spiking DNN
Quantum DNN
Gated RNN
And also many more
We not only assist EEE students but also aid all other students. Some of our supportive braches are ECE, CSE, and so on. So don't hesitate to call us as we are ready to help with any branch and idea. Now or then, we have the smart gen for your project thoughts.